HighComp plant trees!
HighComp is looking forward to Aqua Nor 2021 and has decided to compensated for its own and its customers CO2-footprint  – by planting 1000m2 of trees in Ryfylke/Rogaland in Norway.
Read more about Trefadder: https://trefadder.no/en/highcomp-as/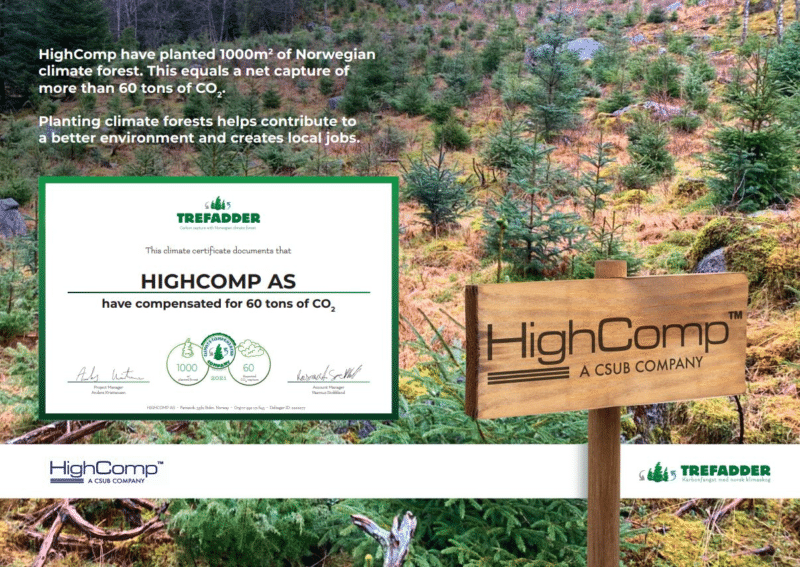 Are you looking for High-Quality?
Get in touch with us today, and let's discuss how we can help you with your next project.