HighComp to deliver fishtanks to Proximar
The company HighComp will deliver its fish tank solution to Proximar Seafood's salmon farm in Japan. The facility, located at the foot of Mt. Fuji, will annually deliver 5,300 tons of salmon to Japanese consumers.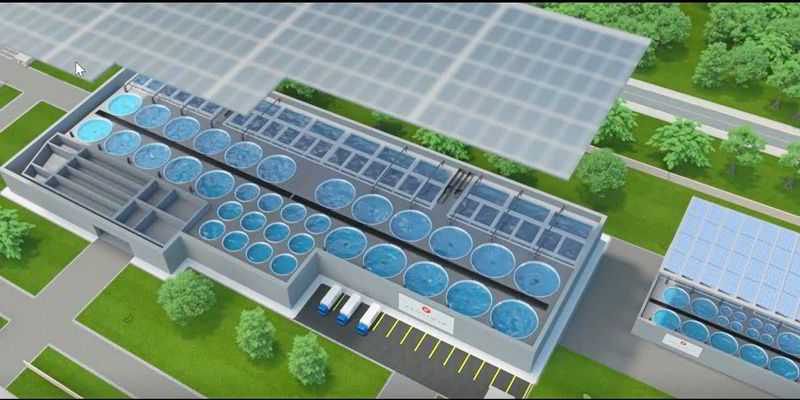 HighComp's fish tank solution selected for the first landbased salmon plant in Japan.
The plant, which is closed and based on purification and reuse of water (so-called RAS technology), will be able to deliver salmon to the large Japanese market on the same day it is slaughtered. It will ensure superb quality and, by avoiding air freight, a sustainable  production and distribution.
The customer is the fish farming company Proximar Seafood. The contract value for the first development stage of approximately NOK 50 million. The contract is a milestone in HighComp's strategic goal of becoming a key international supplier of solutions for salmon farming on land – a development that is gaining momentum based on better water purification technology and increasing demands for fish welfare, fish health and sustainability.
The delivery includes tanks in sizes from 3 to 18 meters in diameters as well as waterways for transporting fish. The design will take place at the company's head office in Arendal, and the fabrication at the company's production facility in Klaipeda, Lithuania. The first deliveries will be in place in Japan in the first quarter of 2022.
Sales manager, Fredrik Faye, who has led the work of putting this contract in place, says that the contract marks a breakthrough of the company's products in Asia, which are in rapid development.
Our fiberglass technology is very adapted to the aquaculture market, due to the combination of strenght, high finish surface and low Co2 footprint. HighComp's prefabricated modules significantly reduce construction time – thus savings for our costumers.
CEO, Anders Holm, says that the company is in a significant growth-phase both in oil & gas, marine renewable energy and especially in fish farming.
We are proud to take part in the development of a more sustainable international seafood sector based on Norwegian expertise and capital
Video of Proximar Seafood's fish farm
Holm further says that the conclusion of the contract is a result of a successful and long-term strategy for the company.
The level of activity is high, and we are increasing our capacity and competence in technology development, engineering, fabrication and assembly.
In recent years, we have built up a separate technology department and invested significantly in product development within landbased fish farms, oil & gas and within the market for renewable energy. This contract is one of several examples that our investment is bearing fruit, Holm adds.
Are you looking for High-Quality?
Get in touch with us today, and let's discuss how we can help you with your next project.